Printing all online orders at one printer
Website with Branded Online Order
Grabull is built to deal with all the needs for Restaurants related to online orders world and Printing orders in restaurant is one the most important part of operations. Out printing partner solution is built to deal to solve the regular ongoing issues of the restaurants for online ordering and manage multiple receipts with printers and their tablets. More tablets mean huge manpower to manage them and ultimately increase chances of mismanagement. Get rid of all printers, tablets and replace it with our Partner printing solution and one printer now.
Low overhead cost:
All 3rd party Company Orders Sync
Robust Hardware
All time Support
Comprehensive Reporting at one dashboard
Free Setup
Our solution is evolved to a level that we can setup multiple printers for all online orders you get and they will print based on your stations for Items Preparations Example: Pizza prints at Pizza station, grill Prints at Grill Station etc.
We cover it all under one Roof for you, speak to our experts and we will explain the whole service in detail with patience of ensuring you understand, how this works.
Request Demo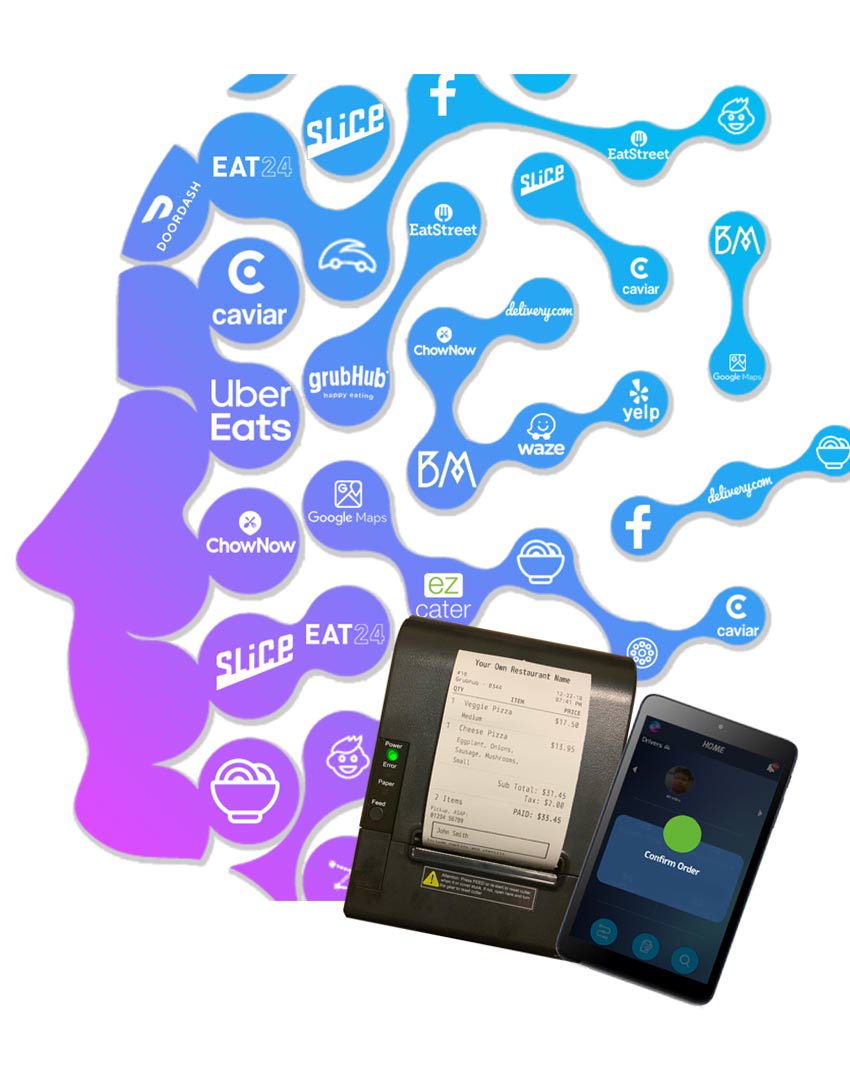 Services
&

Marketing