Online Ordering Platform for Restaurants
Grabull is a partnership which offers restaurant Industry the Best modern Technology online ordering platform, proven with over thousand live successful case studies. We are the future of Digital ordering with no expense Technology & marketing for restaurants. With changing world restaurant business is changing towards online ordering more, you being an ambitious restaurant owner, must explore our service which empowers your business to show up direct on Google to customers and protect you to pay heavy commission on your own customers.
Our Technology will improve your operations, bring higher margins, flexibility of offers direct to your customers, with all time support.
Free Online Ordering Platform
Setup Catering & regular menu
Reservations & event Enquiry Forms
Future order features
Order for later Features
Tracking
Customer Order History
Offer Broadcasting to Registered Customers
Creating Flexible Offers Realtime
Social Media Marketing
Google Ranking
Google Live Posts
Order Confirmation
WWe have 360 Degree services available which involves in your business. We cover it all under one Roof for you, speak to our experts and we will explain the whole service in detail with patience of ensuring you understand, how this works.
Request Demo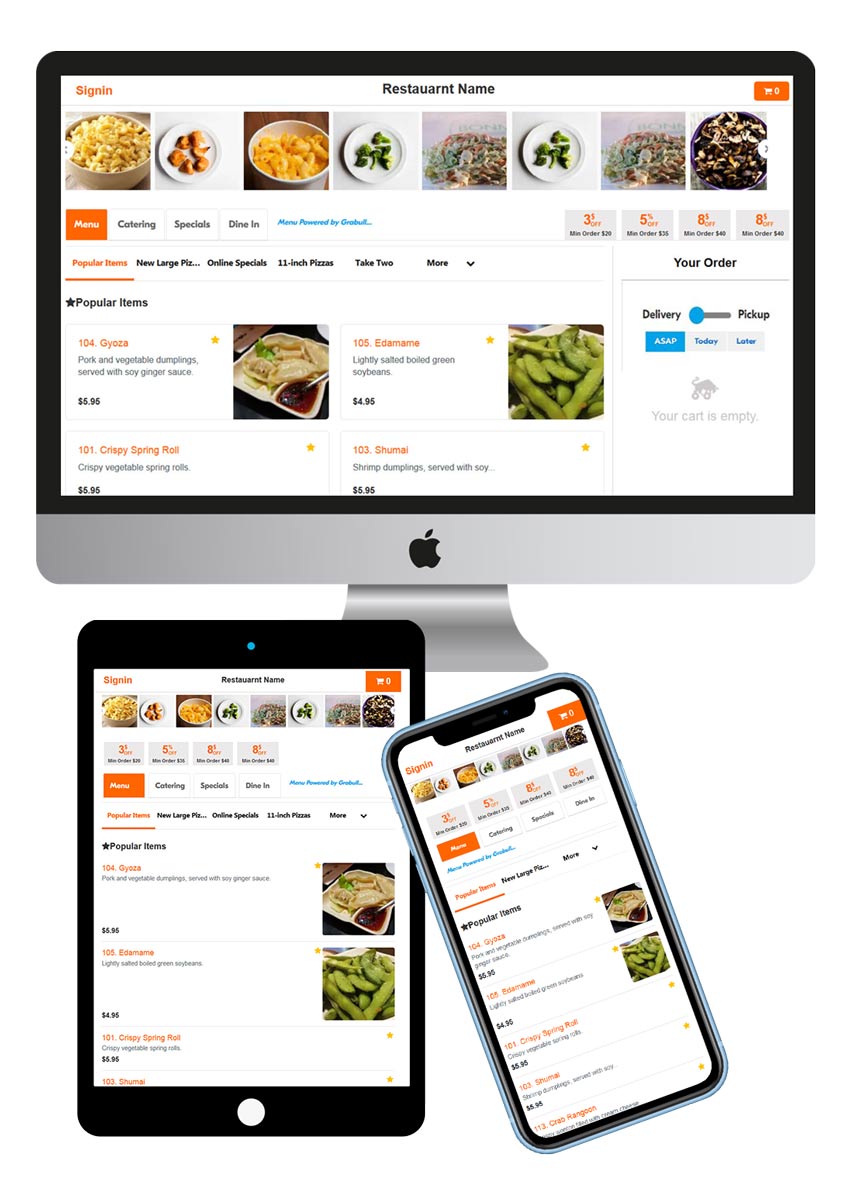 Services
&

Marketing